Novation Nova White Special Edition
Novation Platinum SuperNova II 48 Voice Pro-X      (number made?) (Added Apr 16th, 2013)
DX7 Centennial Gold & Silver
Silver Yamaha Ex5        (non-US?)
Blackout Access Virus 15th Anniversary (only 15 made)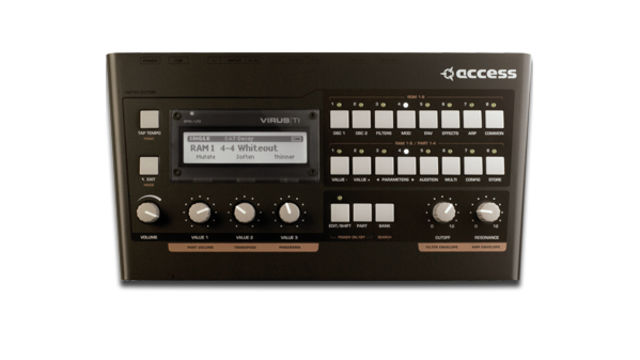 Waldorf XT Shadow Edition   (666 made)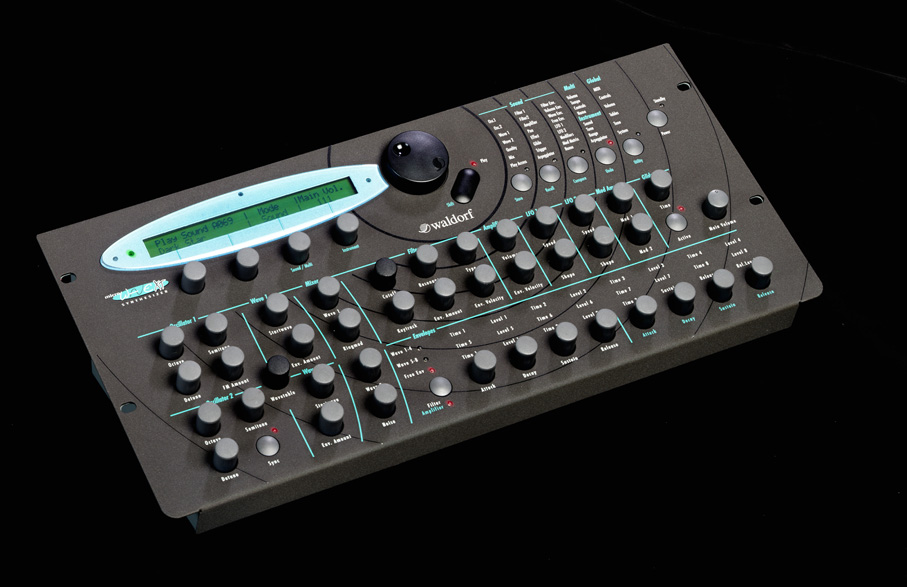 Gold Moog Voyager   (5 Produced, at 15k new)
Nord Lead Ltd Edition Anniversary Model with black keys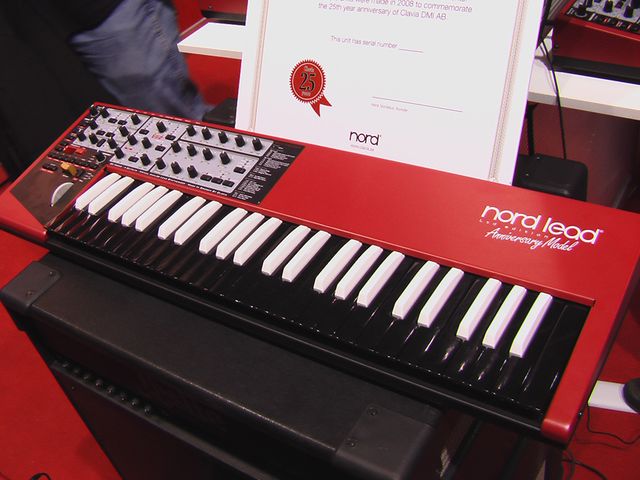 UV Orange Future Retro Revolution
There are many limited edition
Future Retro machines
. Above is the 1 of 2 made silver Future Retro 777, new in box. It has a very rare hand-brushed/screenprinted front panel.
Waldorf Red Q+  (I'm assuming its rarer than the "Halloween Edition" which is on ebay a lot)

Access Virus Indigo Redback
Black Waldorf XT, only 2 made.
Waldorf Mean Green Machine
Red Alesis Andromeda   (around 200 made?)
Camo Korg X50

Many Korg Special editions are not rare..but some are cool. Moog has too many "special" color schemes to list.
And the rarest of the them all: